Parks and Recreations
The Township of Greenbush welcomes you and your pets to enjoy parks, trails and outdoor activities. The Parks and Recreation Committee oversees the needs of our communities parks  and recreational areas.  The GRAC is always open to new members.
R. Spencer Park and Recreation Area
Directions:
0.6 miles west of Cedar Lake Road on Ridley Road.
Playground
Enjoy a comfortable setting full of playground equipment suited for all ages. Bring the older kids and family too! This park has a basketball court, baseball diamond, volleyball net, horseshoes, sandboxes and more. On-site outdoor bathroom facilities and a hand pump water well for your convenience.
Do You Want To Rent The Park?
Please contact our township clerk. Their information is on the your board page.

Pavilion
Pass the time away under the covered pavilion. Lots of Picnics Tables for your use. Enjoy your Family Reunions, Birthday Parties and other friendly events in a spacious environment. Pet Friendly; however, please keep your pet on a leash and for the safety of others please clean up after it.
Nature Trail
Did you know that a nature trail is located inside the R. Spencer Park and Recreations Area. Summer, autumn or snow-covered, this family friendly trail will lead you to a path of memories together. Make up a scavenger hunt for more fun! Please do not leave trash along the trail.
Cedar Lake Park
Directions: Located at 4174 Cedar Lake Drive, this beach park is 1.1 miles north of Martell Road & Cedar Lake Drive, 2.1 miles south of Cedar Lake Road & Cedar Lake Drive, 1.5 miles south of Huron Cedar Road & Cedar Lake Drive.
Cedar Lake Park is a gated, intimate beach where friends and family can gather. The park has a swing set, slide, additional toddler play equipment and a swimming platform that will keep you occupied while you soak in the sun. There are plenty of picnic tables and benches in the shade. The park also has outdoor bathroom facilities.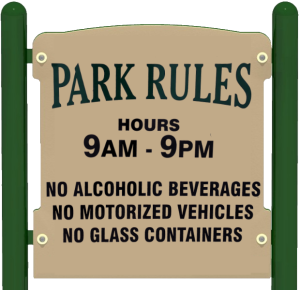 Fire Department
The Township of Greenbush Fire Department has approximately 16 members including, Fire Chief. They are always looking for new members, contact the Fire Chief with any questions. They are on call for all of your medical and fire calls 24/7.
Please acquire a burn permit by calling 1-866-922-2876 or go to www.mi.gov/dnr
You need to check continuously when burning for a period of time, the fire danger changes constantly !
FIRE AND / OR EMERGENCY
911 or 989.724.0911
Sheriff Department 989.724.6271
Health Department 989.724.6757